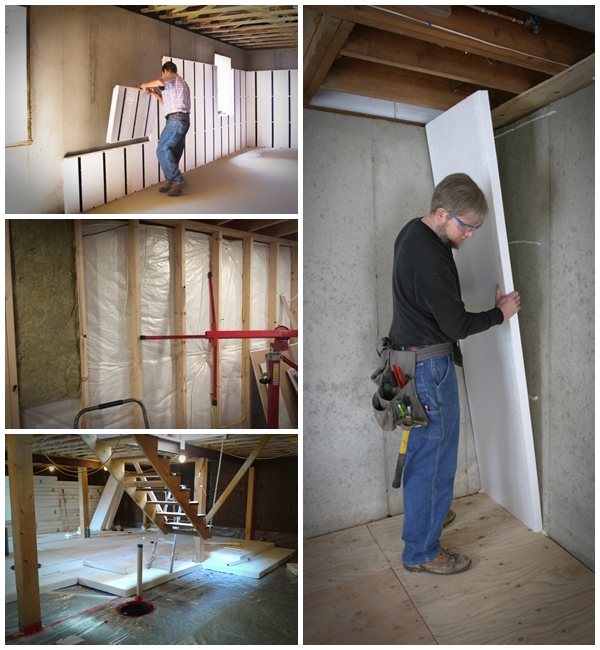 Get Reliable Basement Insulation
Done at Your Homes in NYC
Basements can deteriorate overtime leaving some potential gaps, crevices & holes. During the cold months of the year, gaps & holes allow winter's cold air to enter into your house and affect your home's energy efficiency. Getting the right type of basement insulation in NYC can help you keep the cold at bay. Are there cracks & crevices appearing in your basement's walls and ceilings? Do you want the best basement insulation done at your premises? Don't end up paying extra bills on unnecessary heating! Contact Foam Masters USA now. Let our experts add the perfect foam insulation into your basements and make them well-insulated.
How Foam Masters USA Insulates Your Basement?
At Foam Masters USA, we initially send one of our experts to your premises the condition of your basement. By identifying the gaps, cracks & crevices in your basement, we apply multi-layers of spray foam insulation to your basement walls. Why do we believe our insulation is the best for you? Spray foam polyurethane material can provide a greater R-value in comparison to other insulation types. Higher the R value of the material, better would be the insulation's resistance. We apply foam insulation through a jet spray nozzle machine in different parts of your basements. We seal away every cracks & crevices appearing on the walls & ceiling of the basement. We keep on working until we are not fully satisfied that your home has the best foam insulation in place. Now, you don't have to worry about basement flooding or water leakage problems with us. Tired of moisture leakage damage? Call Foam Masters USA now to get the best basement insulation.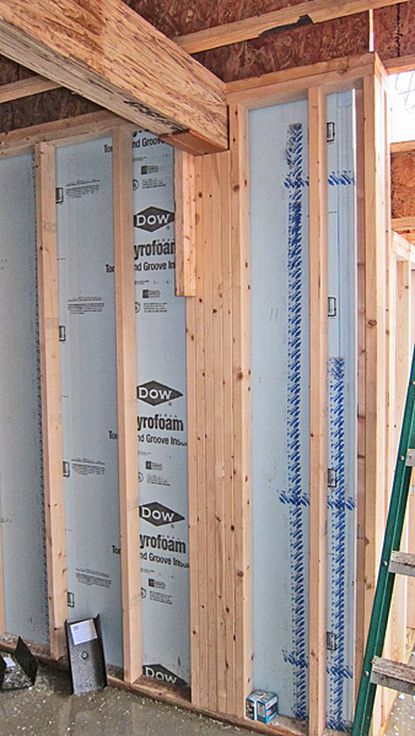 Why Choose Spray Foam
Insulation for Basements?
If you live in a Climate 3 Zone area, then getting basement insulation should be the top of your priorities. While other options such as fiberglass insulations are also available, we recommend our clients choose spray foam insulation because it is more robust and seals away cracks & holes permanently. Also, spray foam insulation has a very high compressibility strength, so it does not easily sag. What makes them more special is their composite polyurethane, which is by far the most effective. Not only does spray foam insulation provide proper insulation, but it also makes your home energy-efficient. If you haven't considered applying basement insulation at your NYC home as of yet? Now is the time.
We Offer Open Cell & Closed Cell Basement Insulations
Closed-cell insulations are more effective in comparison to open cell insulations because they create the perfect barrier keeping air and moisture outside where it belongs. When it comes to basement insulation, we initiate our discussion with the client by suggesting to apply closed cell insulation first. In case, if they don't have the capacity to afford, then we make a more affordable suggestion. Our open-cell insulation service in NYC is just as good as our closed cell insulation service in NYC. People normally ask what's the difference and we don't like to keep our customers in the dark. Open-cell insulation is semi-permeable and can allow water to pass through the insulation to a certain extent. It won't provide structural stability as good as the closed cell insulation. If your basement usually gets flooded, we suggest closed cell insulation for you.
Foam Masters USA - Your One-Stop Shop
for Basement Insulations
Tired of structural damage or water leakage problems? Are you done paying high expenses for electricity consumption? Want to make your premises more energy efficient? Call our expert insulation company in NYC now. Let's seal away all unwanted holes, crevices, and cracks appearing in your home and ensure the best insulation is in place. Our fast action & fully responsive basement insulation company brings the best polyurethane composite to seal your basements. We create the perfect barrier against moisture and mold build-ups. With us, you can rest easy because our eco-friendly business will ensure you live a peaceful life. Need an affordable spray foam insulation service to provide you with the best basement insulation?
Is Spray Foam Worth the Cost?
EPA indicates that energy bills can be cut down by 20% when air leakage is considerably minimized with insulation. Are you still wondering if it's worth the cost? You shouldn't. Call our spray foam insulation service in NYC to deliver the best spray foam service in town.
Get Home Insulation Done by Professional Home Insulation Contractors in NYC