Effective Waterproofing
Insulation Service in NYC
Make your homes and offices waterproof with our waterproof insulation service in NYC. We provide spray foam insulation to ensure your premises have the best barrier against moisture buildup.
Cut Down your Energy Loss with Waterproofing Insulation in NYC.
Most homes and commercial workspaces experience 20% of energy loss because they don't have the proper insulation done at homes & offices. The right insulation can make sure to create the perfect barrier against surface dampening. Water dampening normally erodes the insulation and reopens existing cracks & crevices in the walls and ceiling. As a result, the cold outside enters inside your premises, making the environment less comfortable for living. At Foam Masters USA, we provide a unique polyurethane composite, which can create a long-lasting barrier when applied to your wall. Our closed-cell insulation in NYC creates the perfect barrier against water absorption, making your homes protected from moisture.
Why Hire Foam Masters USA for
Waterproof Insulation in NYC?
At Foam Masters USA, we have highly trained professionals who have commendable information & in-depth knowledge of waterproof insulation installation and performance. They have the best ways to apply foam insulation to walls, ceilings, and floors such that it adds the perfect layer of moisture protection systems. Not only have our insulation experts in NYC worked with residential projects, but they have also invested a great deal in commercial & industrial construction projects. At Foam Masters USA, we are more than just committed to applying foam insulation for internal air-conditioning. We have well-formed systems and the perfect expertise to ensure your premises remain free of moisture & bacterial buildups.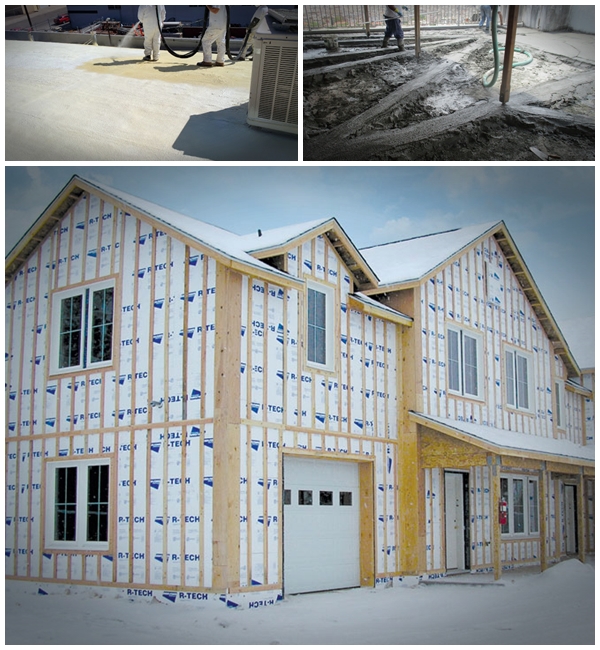 Is Spray Foam Worth the Cost?
EPA indicates that energy bills can be cut down by 20% when air leakage is considerably minimized with insulation. Are you still wondering if it's worth the cost? You shouldn't. Call our spray foam insulation service in NYC to deliver the best spray foam service in town.
Get Home Insulation Done by Professional Home Insulation Contractors in NYC