Get Top Quality Home Insulation
Done by Insulation Experts in the Bronx
Are you searching for the right guys to add the perfect insulation to your homes & office walls & ceilings? Foam Masters in the Bronx can offer you just the insulation service you need.
Get a Wide Range of Spray Foam Insulation in the Bronx
Wondering what type of spray foam insulation service we offer to our customers in the Bronx? Here are some of the ways how our professionals can make your homes & workplaces energy efficient.
Basements can develop water leaks or allow cold air to seep through holes & crevices. Keep your basement walls & ceilings safe from unwanted leakage with our basement insulations.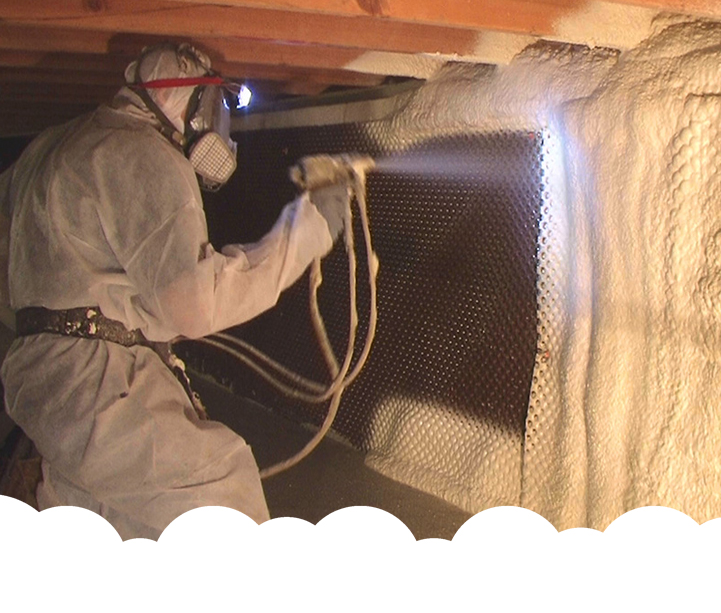 Say goodbye to moisture build up by adding a closed cell spray foam insulation layer to your home's basement. It's time to add the right barrier against moisture build up with our professional spray foam.
Are your attics the reason why your homes keep getting cold during the winters? Get attic insulation done by our foam insulation service in the Bronx. Keep your homes warm & cosy during the harsh winters.
Homes aren't the only place we insulate. Whether you own an auditorium, a retail store or some school or hospital, we can make your facilities and stores well protected from unwanted heat insulation.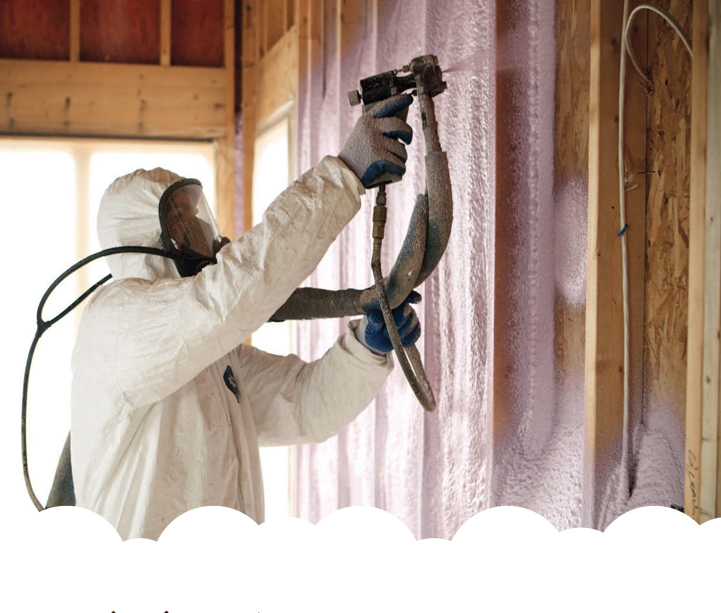 Add layers of protection to your home and office structure and make them fireproof with spray foam insulation. We spray top quality foam insulation made up of high quality polyurethane which prevents fire breakout.
Our spray foam insulation not only adds structural rigidity and protection against fires, but it also creates the perfect soundproof barrier against all external sounds keeping your premises peacefully quiet.
We apply complete
spray foam insulation to your homes

at the best affordable price.
Our foam insulation service covers the following area:
Are you searching for spray foam insulation experts to add the perfect layer of insulation to any of the following areas? Feel free to get in touch with our spray foam insulation professionals in the Bronx.
Are There Any Benefits of Applying Spray Foam Insulation?
Getting spray foam insulation done at your homes or offices has many increasing benefits. Are you eager to learn about its advantages? Here are some of the benefits you can add to your home or office space with spray foam insulation in the Bronx.
Foam Master USA adds top-notch spray foam insulation to your homes & businesses ensuring maximum protection of your walls & ceilings against moisture buildup, infestations, & leakages. In search of the right guys to apply the perfect layers of spray foam insulation to your homes? Contact today by calling us at 718 865 9647.
Why Spray Foam in the Bronx is Better than Fiberglass Insulation?
Spray foam has a better R-value compared to fiberglass which makes it much more reliable and long lasting compared to fiberglass. It also has an expanding quality which makes spray foam to easily enter into deep holes and cracks in your walls & ceilings filling them up and sealing them away. With spray foam insulation, you can say goodbye to air leakage and moisture build up once and for all. These are some of the benefits that you don't get when you're using fiberglass.
Are you interested in adding spray foam insulation in the Bronx for your residential/commercial premises?
Is Spray Foam Worth the Cost?
EPA indicates that energy bills can be cut down by 20% when air leakage is considerably minimized with insulation. Are you still wondering if it's worth the cost? You shouldn't.Call our spray foam insulation service in Bronx to deliver the best spray foam service in town.
Get Home Insulation Done by Professional Home Insulation Contractors in NYC