Make Homes More Energy Efficient with
Spray Foam Insulation in Brooklyn NY
Does your home or office start feeling cold when the outside weather starts changing? Even though you've turned your furnace and thermostats to full efficiency, it's still not able to warm the premises as it's supposed to? It's probably because your premises are not well insulated.
Spray foam insulation in Brooklyn is among the best ways to ensure your building remains well insulated around the year. At Foam Masters Foam Insulation Service, we help business owners & homeowners get the best insulation service in Brooklyn done by professional insulation contractors. Call our expert foam insulation contractors in Brooklyn to apply best quality spray foam insulation material which can reduce your energy costs by a significant margin.
Do you want to hire the right spray foam insulation contractors in Brooklyn to save money on energy usage?
Choose From a Variety of Spray Foam Insulation Options
Take a look at different types of foam insulation services in Brooklyn to make your home warm, cozy & energy efficient.
The walls of your basement can develop cracks & holes overtime. As a result, it can become a leading cause of air leakage & moisture build up creating a dampening effect. To prevent dampness in your basements, our teams can apply spray foam to your basements.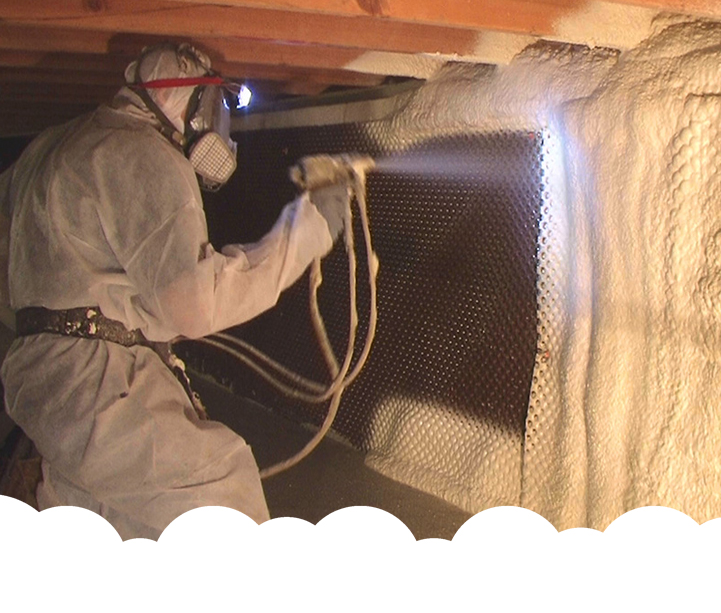 Crawl spaces get left out when it comes to home maintenance. But not when you call our Spray Foam specialists! Now reduce the chance of crawl space dampening with our top quality spray foam polyurethane material. 
Create a barrier against the harsh outside weather conditions with our attic insulation services. Spray foam insulation done in your attics by our experts will ensure no air leakage ever takes place in your attic.
Say goodbye to heat dissipation in your large scale commercial facilities and save up on your energy bills. We provide spray foam insulation for schools, health institutions, commercial buildings, retail stores & more.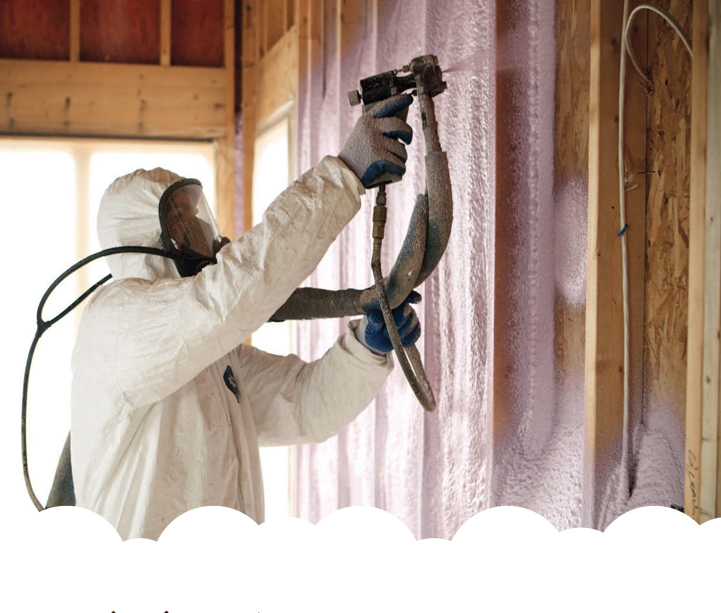 Create perfect fire protection against unwanted fire breakouts. Use our premium standard spray foam insulation in Brooklyn to give your homes & businesses a delay in fire spreading during fire breakouts.
Troubled by outside sounds? We can seal your home & workplace permanently to keep all unwanted sound away from your premises. Let's add the perfect soundproofing to your homes & offices to create the perfect peaceful environment.
What Are the Benefits of Spray Foam Insulation in Brooklyn NY?
When it comes to spray foam insulation in Brooklyn, there are several advantages. However, one of the biggest advantages of applying spray foam insulation is that it prevents temperature changes from taking place within the building. It keeps the climate consistent by sealing away cracks & holes in the walls and making your property air infiltration free. As a result, it ends up contributing in increasing the energy efficiency making sure no conditioned air can escape. With spray foam insulation in Brooklyn, you don't have to worry about water and air infiltration ever again. By installing our spray foam insulation at your homes, you can promote a healthier & livable environment for your children & elderly.
Why Choose Spray Foam Insulation For Your Homes in Brooklyn NY?
According to the US Department of Energy (DOE), more than 40 percent of your air conditioning energy is lost because of cracks & holes in the walls. It usually occurs because of a poor air barrier which ultimately results in drafts through walls, sockets, windows & doors. When we talk about applying spray foam insulation around your walls & ceilings, they get sprayed with a polyurethane foam material which has an R-value of approximately 6 per inch of thickness. During the application process, the spray foam is shot by a gun where the chemical is sprayed across the walls & ceilings at high pressure. By nature, the spray foam material is self-expanding and the foam automatically seals shut every hole & crack in the wall permanently.
Do you want to make sure the cracks in the walls & ceilings are properly closed off?
Hire Top Quality
Foam Insulation Service in Brooklyn
We provide spray foam insulation composite with a much better R-Value compared to other insulation types. Our closed cell spray foam can create the perfect vapor barrier ensuring no moisture build up may ever take place on your walls or ceilings. With our teams at work, you don't have to worry about any safety or health hazards. While some spray foam insulation experts apply layers after layers of spray foam, our teams carefully apply a single inch of foam to your structures. The composite we use is manufactured by reliable manufacturers ensuring long lasting efficacy.
Now get the best foam insulation in Brooklyn done by insulation experts at the best affordable price.
Is Spray Foam Worth the Cost?
EPA indicates that energy bills can be cut down by 20% when air leakage is considerably minimized with insulation. Are you still wondering if it's worth the cost? You shouldn't.Call our spray foam insulation service in Brooklyn to deliver the best spray foam service in town.
Get Home Insulation Done by Professional Home Insulation Contractors in NYC