Get Home Insulation Done by Professional
Home Insulation Contractors in Morningside Heights
We Provide All Kinds of Foam Insulation
Call our spray foam insulation service in Morningside Heights to deliver the best spray foam service in town.
Get closed cell spray foam insulation done in your home's basement to lock out water vapors from appearing on the walls creating a strong moisture barrier to avoid dampening.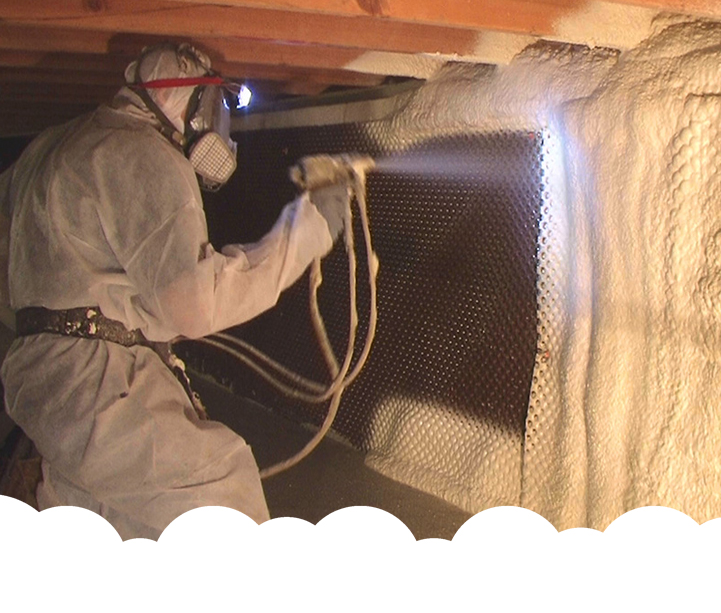 Insulation in crawl spaces can help maintain your entire home's energy efficiency. Let's add insulation to your crawl space and make your home much more energy efficient.
Maintaining indoor heat efficiency can be a hassle during the winter season. How about you give your home an energy efficiency boost with spray foam insulation done in attic.
Do you run a large scale facility such as a hospital, a medical institution, a school, or an auditorium? Let's keep the heat where it belongs with our commercial spray foam insulation .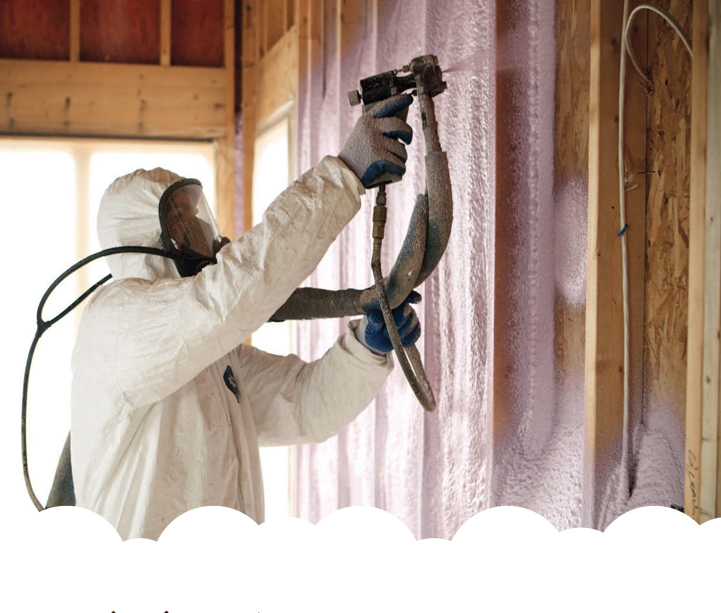 Give your home the ultimate security from fire breakouts with spray foam insulation. We use a unique composite of polyurethane which ensures your walls & ceilings don't catch up fire.
Our spray foam insulation also creates an acoustic barrier ensuring waves of high vibrations & intense sound frequencies can limit the sound coming from sources in the surrounding areas.
Wondering About the Benefits of Getting Spray Foam Insulation in Morningside Heights ?
It's the best alternative to any traditional insulation type used in your buildings. As far as insulation's reliability is concerned, spray foam insulation is relatively better in comparison to all the other insulation (e.g. fiberglass insulation.) Some of the benefits of getting spray foam are:
How Spray Foam Insulation is Better Compared to FiberGlass Insulation?
One of the most commonly used traditional insulation is none other but FiberGlass Insulation. Compared to Spray Foam, Fiberglass doesn't offer maximum protection against air & water leakage. That's because Fiberglass insulation has gaps that allow cold to penetrate your homes & offices easily. As a result, you experience a lower efficiency heat performance with an overworking thermostat. On the other hand, Spray Foam Insulation is much more reliable because of its higher R-value per inch. At Foam Masters USA, SPF insulation experts use spray foam guns to apply spray foam matter on the walls, ceilings, cavities, and holes present in your finished walls. Spray foam is non-toxic, and unlike the standard fiberglass insulation, spray foam insulation expands as the building expands and contracts.
Why Choose Spray Foam Insulation
for Your Homes & Offices?
Spray foam insulation is a special composite made up of polyurethane foam mixed with a special type of liquid chemical that quickly fills up the smallest cracks & gaps when applied to your walls. Right after the application, the spray foam expands by bubbling up & filling up all minor/major holes in your home or office structure. The foam creates a highly strong air & moisture barrier, which expands into the frame up to 30% to its original size. As a result, you get a perfectly sealed home or office.
Open Cell Spray Foam Insulation
vs. Closed Cell Spray Foam Insulation
There are commonly two types of different foam insulations. The open cell is the more affordable option, whereas closed-cell insulation is a bit expensive. As far as the difference is concerned, open-cell insulation has a lower R-value, and subsequently, it can absorb & hold moisture. It also fails to block the outside noise because of its less dense chemical structure. On the other hand, closed-cell insulation is more effective in keeping air & water particles from penetrating the walls & ceilings. Open-cell insulation is more spongy, whereas closed-cell insulation offers a more profound solidity & rigidity. It also has a much better R-Value, which ensures no gap exists, may it be crevices, cracks, holes in walls. However, closed-cell insulation can take up cost.
Foam Insulation, which we apply to your homes, can fill up gaps & holes permanently. As a result, it increases your energy efficiency, and you get better energy performance at your homes & offices.
Our spray foam insulation has a better R-value per inch of drywall or other wall types compared to other insulation types. R-value is the thermal resistance. The greater the R-value, the better is its effectiveness.
When we apply spray foam, it expands and fills up even the smallest gaps in your walls and ceilings. It solidifies, creating the perfect sound absorbing & heat-absorbing protective seal of the best quality.
Why Get Spray Foam Insulation Done from Foam Masters USA?
Are you a contractor or a business owner? Do you own a property somewhere in NYC? If you need any type of residential or commercial insulation, our professional service is the best option for you. Here's why we believe Foam Masters USA can deliver you the best insulation experience.
Is Spray Foam Worth the Cost?
EPA indicates that energy bills can be cut down by 20% when air leakage is considerably minimized with insulation. Are you still wondering if it's worth the cost? You shouldn't.Call our spray foam insulation service in Morningside Heights to deliver the best spray foam service in town.
Get Home Insulation Done by Professional Home Insulation Contractors in NYC