Get the Best Spray Foam Insulation
Done by Professionals in Staten Island
Get reduced energy bills with top-of-the-line spray foam insulation done only by experts in Staten Island. Hire our professional & affordable spray foam insulation experts to perform residential & commercial spraying.
Call today and get a free quote from our customer support.
Make the Most Out of Our Spray Foam Insulation in Staten Island
Looking for a spray foam insulation service in Staten Island which extends to different categories? Here's how we can secure multiple areas & locations of your homes.
Basements can develop cracks & crevices over the passage of time and can become a leading cause of air leakage & moisture build-up. To prevent this from happening, get basement insulation done by us.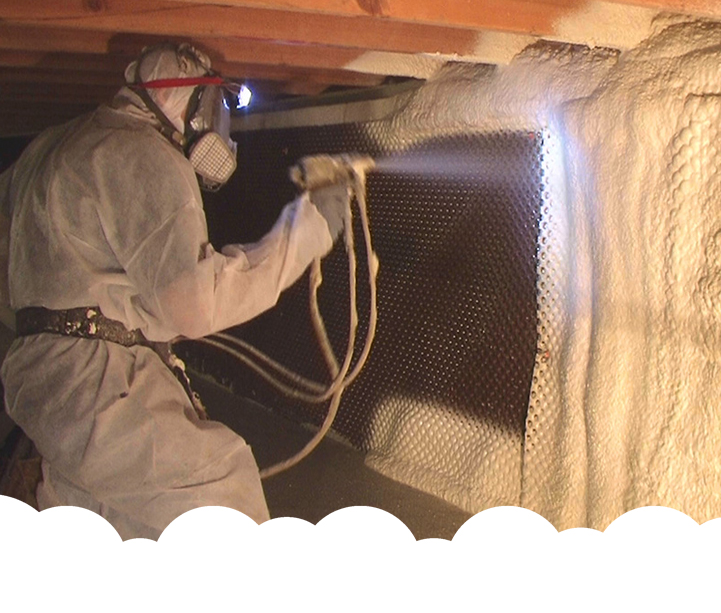 Crawl spaces are areas of your home which are not easily reachable and believe it or not, we seldom pay attention to maintaining them. Are your crawl spaces becoming jammed up and allowing heat dissipation?
Attics are the most common space through which cold air can transfer into your homes. If you want your house to be properly insulated, get attic insulation done by our foam insulation specialists in Staten Island.
Spray foam insulation is a great product to make your commercial facilities well protected from the harsh weather conditions. Whether you are running a school, a hospital, a club or a retail store, we can provide spray foam for every commercial setup.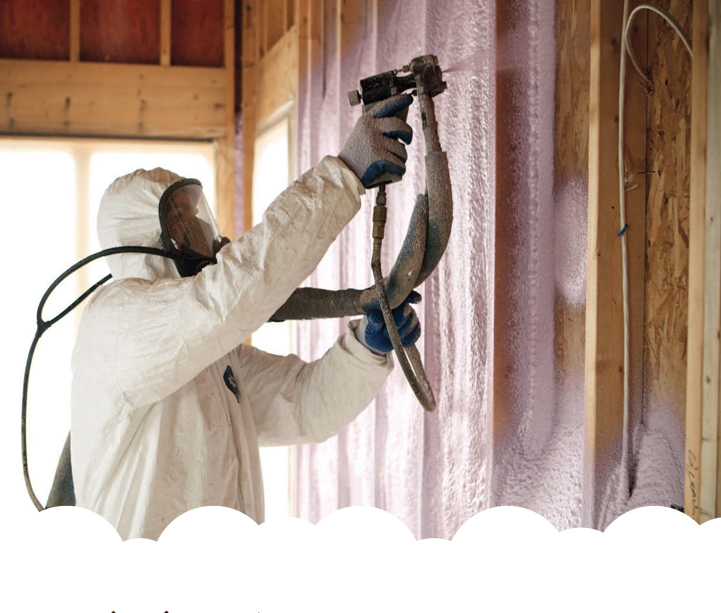 Want to create the perfect barrier against fire breakouts at your premises? Our top-quality spray foam insulation can give your structural components fireproofing effect. Our compound will delay the spread of fire during a breakout.
Now dampen all outside noise and unwanted sounds by giving your home & workplace the best soundproofing with our spray foam insulation. Make your homes & offices peaceful, quiet and comforting.
Hire the Best Spray Foam Insulation Specialists in Staten Island
Welcome to Staten Island where we provide fast & reliable spray foam insulation service in the USA. Our insulation company has been providing spray foam insulation in Staten Island and its residents for the past many years. We have a team of insulation experts who can fill in every nook & cranny of the cracks & crevices in your walls & ceilings ensuring no air leakage is ever possible. As a result, the internal air conditioning of your premises remains well intact providing you the best heat insulation during the harsh winter season. Let us create your home & business a comfortable business to deter moisture build up. Not only is our spray foam good at deterring moisture build up, but it also improves air quality & applies perfect soundproofing. 
Want to find the right guys to make your homes & businesses a well insulated place?
Why Closed Cell Spray Foam
is Better than Fiberglass Insulation?
While both insulations are effective, closed cell spray foam insulation is a much more reliable & better option than fiberglass because, spray foam insulation is long-lasting in comparison to fiberglass insulation. Besides, if you're searching for an insulation type which also provides sound blockage, fiberglass insulation in comparison to spray foam insulation in Staten Island is not a good option. On the other hand, fiberglass insulation is flammable whereas spray foam insulation can delay the fire spread during a fire breakout. And to top it all off, spray foam insulation is not just reliable & long lasting but also incredibly affordable compared to fiberglass insulation.
Wondering which spray foam insulation vs fiberglass insulation debate, hands down, spray foam insulation offers better reliability and more effectiveness.
Need spray foam insulation done at your premises in Staten Island?


Is Spray Foam Worth the Cost?
EPA indicates that energy bills can be cut down by 20% when air leakage is considerably minimized with insulation. Are you still wondering if it's worth the cost? You shouldn't.Call our spray foam insulation service in Staten Island to deliver the best spray foam service in town.
Get Home Insulation Done by Professional Home Insulation Contractors in NYC